Quality Razor Wire to Protect Your Premises
Why Choose Us
Fully Guaranteed
For your peace of mind, all work is guaranteed
Always on Time
Our professionals are always punctual
Fully Trained Staff
We have an experienced t
e

am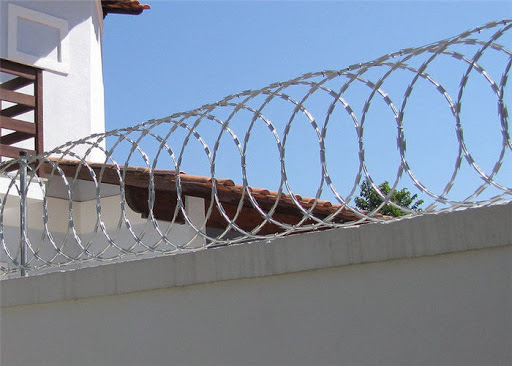 Razor Wire Suppliers in Kenya
At Alltech, we're proud to be one of the leading razor wire suppliers and fitters in Kenya. Razor wire can be highly effective at deterring thieves and is used to protect a wide range of homes and business premises from theft and vandalism. Also, at Alltech we can supply and fit or alternatively just supply razor wire.
Fencing and gate systems can be topped with razor wire, alternatively it can be installed to your existing fencing or on top of a wall/building. Alternative anti-scale measures are available on our website including rotating spikes in various designs, wall spikes and other anti climb solutions.
Gates will require a slight variation, this is flat wrap razor wire which is a flat coil allowing the gates to swing or slide back and forth without the wire causing interference.
Razor wire makes it extremely difficult to scale a fence/wall and remove property, furthermore it offers a very visible deterrent to any would be intruder.
Supply & Installation

FREE Quotations

Fast, efficient service