What Are the Best Folding Ladders?
Folding ladders are a great investment if you want one, versatile piece of equipment to see you through a variety of tasks. But the question stands – which is the best folding ladder on the market and why? We're going to take a look at a few of the folding ladders we offer here at Alltech Direct, so that you can choose the best folding ladder for your arsenal.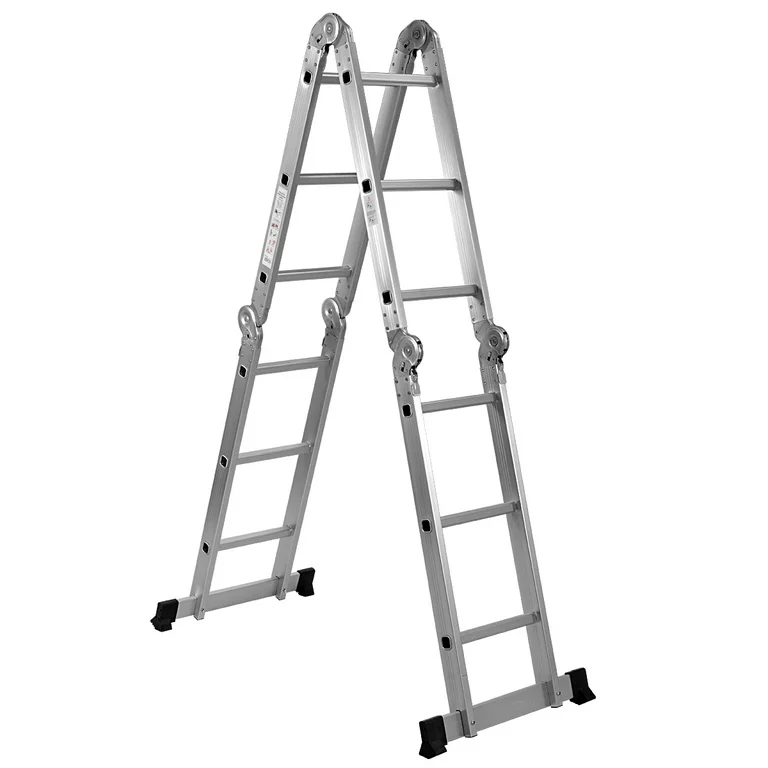 Multi-Purpose Aluminium Ladder
This multi-purpose ladder is one of our most popular folding ladders because it's lightweight and easy to use. It features removable platforms that allow you to increase your workspace when needed and it also has an easy 'click-and-lock system so you can get set up quickly!
This ladder can be used in many different ways, but most notably as a step ladder, an extension ladder, or a platform ladder. With a folded height of 1.68m and an extension ladder height of 3.4metres, you'll have no problem storing and using this folding ladder.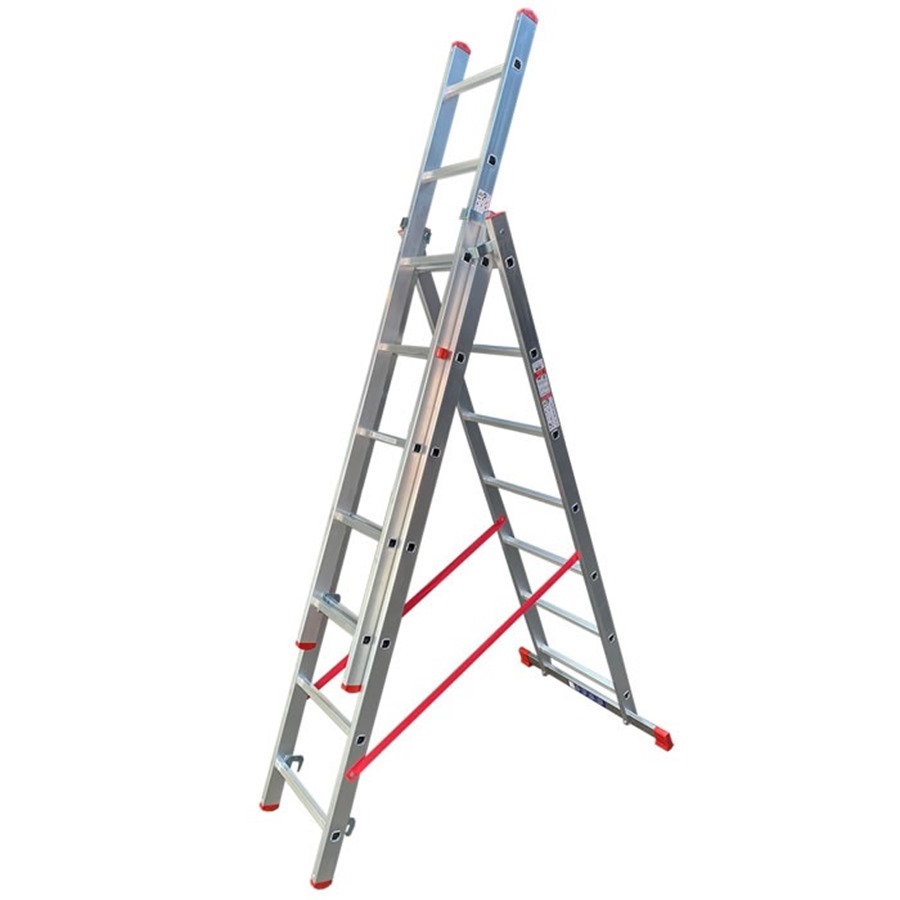 LFI Home Combination Ladder
This is another great folding ladder. The LFI Home Combination Ladder can be used as a standing or leaning ladder depending on the task at hand. It really is one of the best folding ladder options to have in your garden shed for DIY jobs inside and outside the house.
It can be extended up to a whopping 6.5m high, making it perfect for a wide range of outdoor jobs. That being said, we offer the LFI Combination Ladder in three different heights, so if you don't need a tall ladder we do have smaller options too.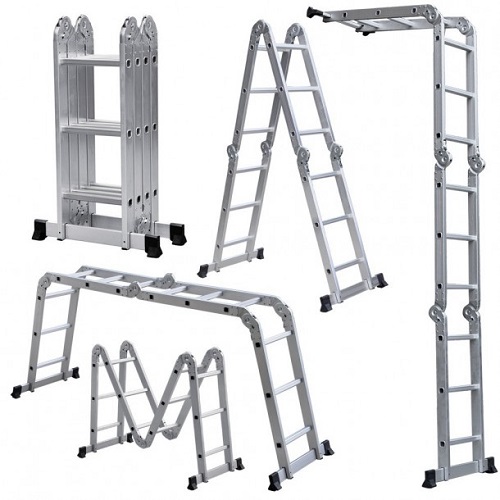 Multi-Purpose 12 in 1 Ladder with Platform
If we had to choose the best folding ladder in our multi-purpose ladder range, it would have to be this Multi-Purpose 12 in 1 Ladder from Werner. It really is one of the most versatile ladders we have on offer!
With compact folded dimensions, this ladder is easy to store and transport making it a great companion for tradesmen as well as homeowners. 
It comes with a removable slip-resistant platform and a click-lock hinge system, making it incredibly easy to use. In our opinion, if you're looking for the best folding ladder, this ultra-versatile ladder is an excellent choice.